image | @xeniaguido
Anjaneyasana
(Anjani: mother of Hanuman (a Hindu God) | asana: pose)
straight ahead or tip of the nose | if palms are pressed overhead, gaze at the hands.
Align & Deepen
Keep the pelvis even by maintaining a strong base. The hips and chest face forward. You can place the hands on the hips to check alignment.
Tuck the tailbone and try not to arch the lower back to engage the core.
Back foot pushes against the mat, while creating a 90 degree angle with the front thigh and calf. Front knee is above the ankle. Take note if the keen is tracking left or right and make sure knee cap is pointing straight ahead.
Keep the arms straight and in line with the ears. Shoulders are relaxed and gaze is soft.
About the pose: sensations | effects
There are many variations to Anjaneyasana. For the lower body, feel an intense stretch on the glutes and quads as the hips open up. This pose improves balance and teaches us how to activate the core and not arch the lower back for balance. With the arms stretched overhead right next to the ears, feel the shoulders and arms engaged.
It looks simple but it is one of those poses we leave out in our gentler style yoga classes as balancing with the back heel up is not for everyone. If you can hold this simple pose #rejoice and take it to your edge: lower the front thigh, lift the back thigh, draw knees always from each other while engaging mula bandha and uddiyana bandha, energetically guide inner legs towards midline, breathe.

Xenia Guido | Founder Pura Vida Yoga
Variations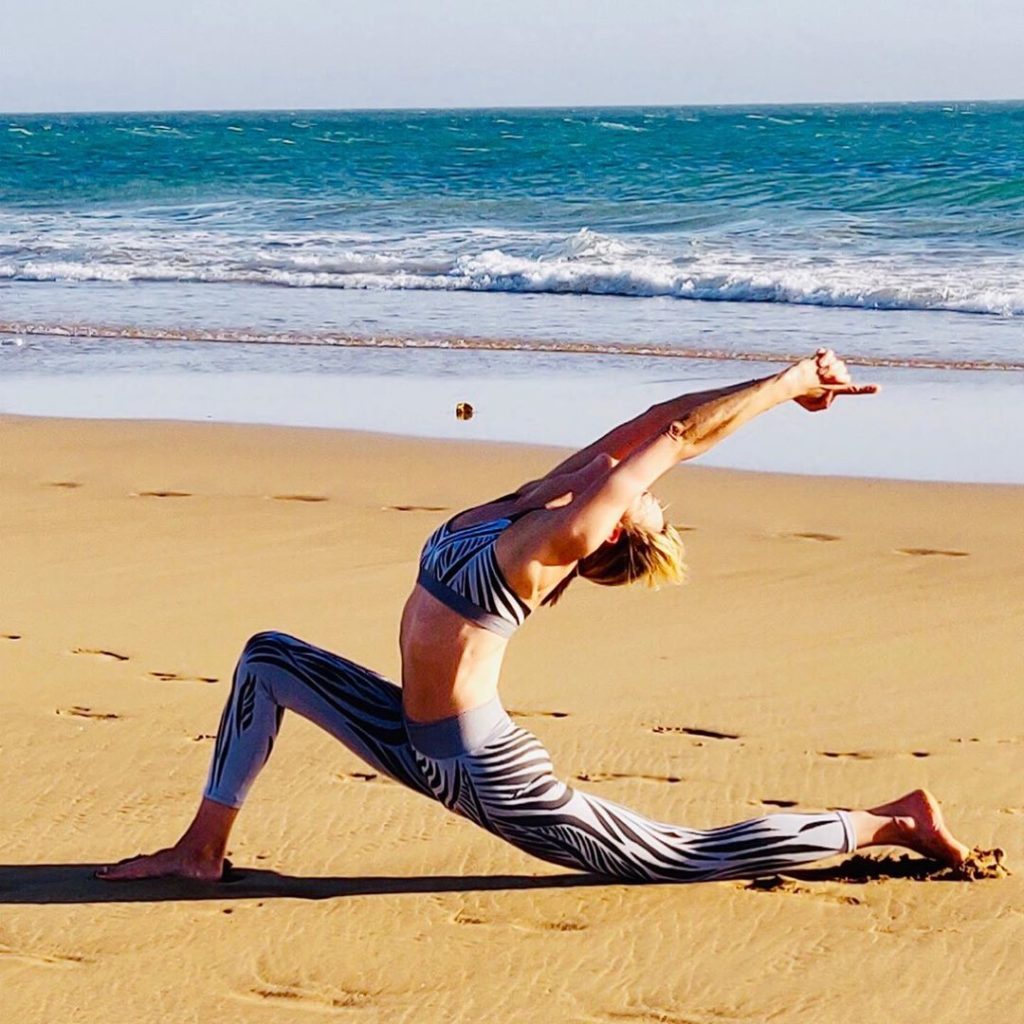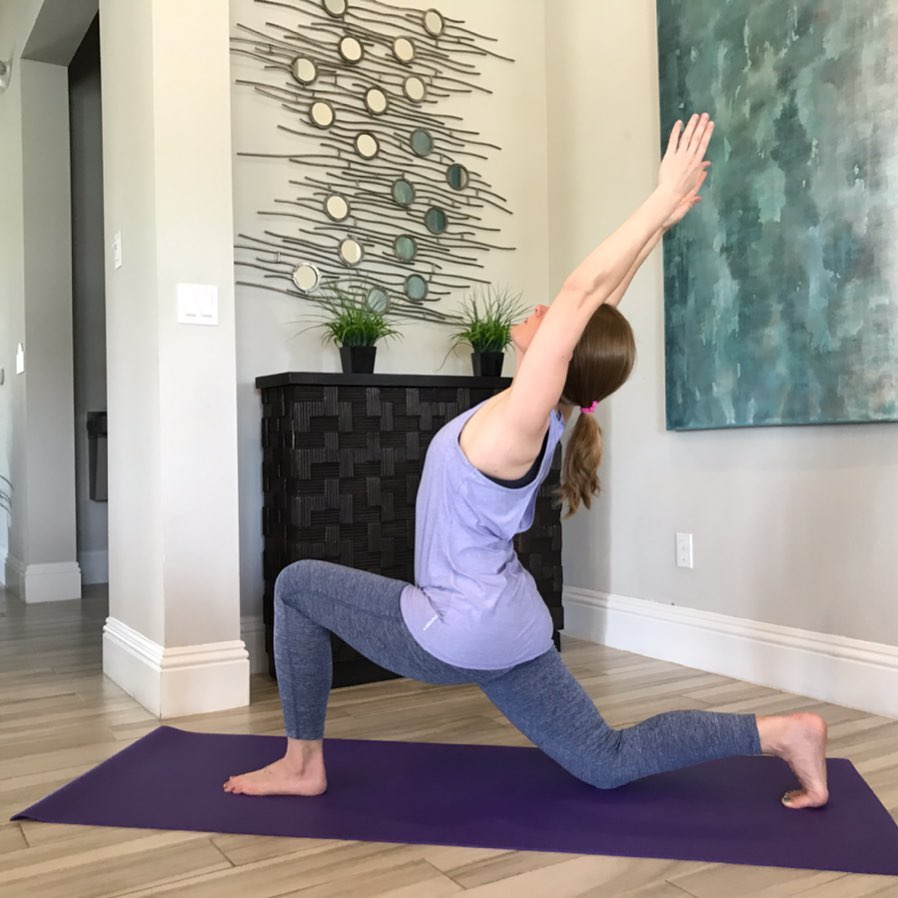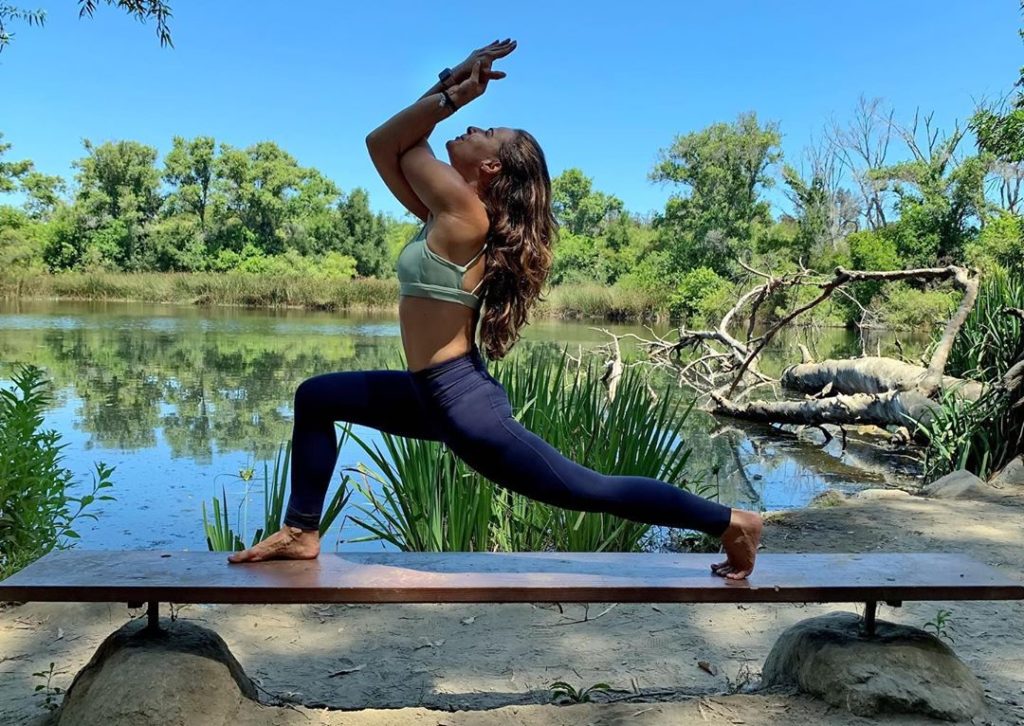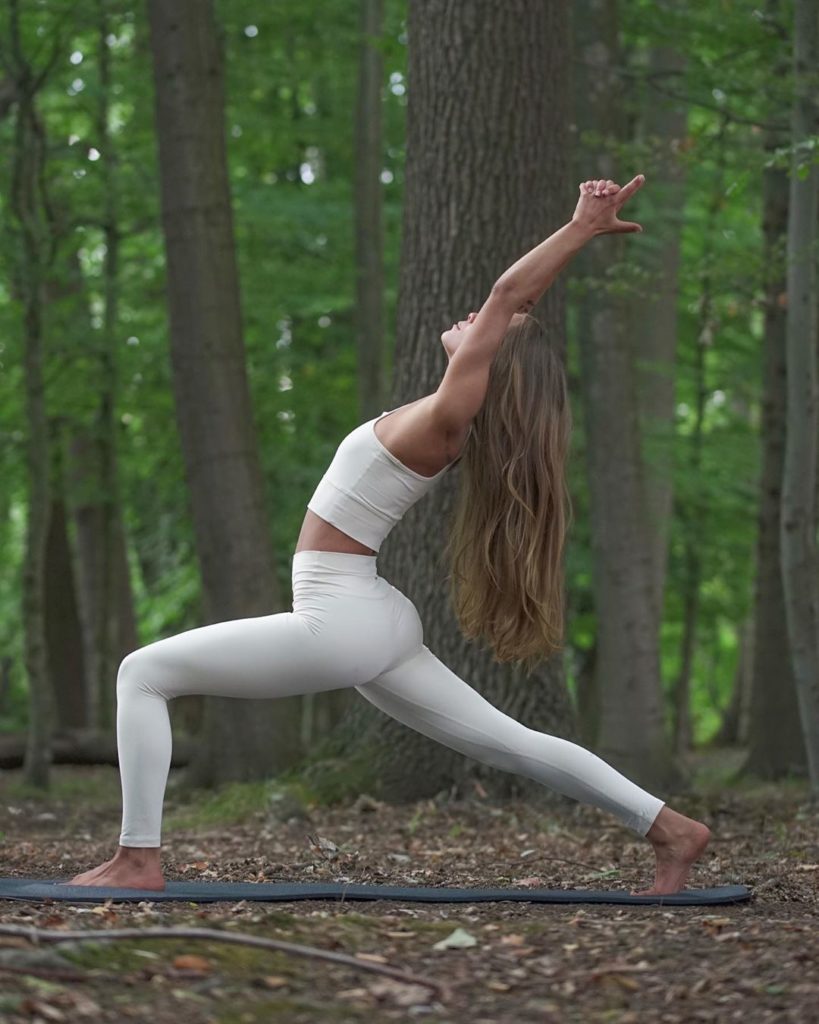 Cover Art