image | @luisalovesyoga
Urdva Mukha Svanasana
(urdhva: upward | mukha: face | svana: dog | asana: pose)
if facing forward, straight ahead or tip of the nose | if flexing the neck or looking up, gaze is directed at the third eye or the sky.
Align & Deepen
Relax the shoulders by keeping the shoulder blades down while the collar bones lengthen. Are the shoulders shrugging, or creeping up towards the ears? Roll them back and down and keep the neck long.
Try to keep the shoulders and wrists aligned, with the fingers spread wide. Push the floor away with your hands and use the strength of your arms to puff up the chest and lift the thighs off the floor.
Imagine someone behind you, gently places their hands on your shoulders heads and guides them back to broaden the chest.
This pose is a great way to warm up the wrist and arms and to open up the upper back.
With only the palms and the tops of the feet touching the ground, keep the legs activated by pointing the toes.
Work towards pushing the pelvis forward. If you want, try lifting the tops of the feet off the floor and curl the toes. You can use the feet to move forward and back and see how that feels. Do you feel the weight transfer more to the wrist? Can you feel the upper back open up even more?
About the pose: sensations | effects
Usually performed during a vinyasa sequence, it's easy to just rush through upward facing dog. When done mindfully, this pose prepares the body for deeper backbends and arm balances.
Engage the butt and keep those thighs OFF the floor! This is one of the most common yoga poses, yet it is very easy to develop bad habits when going into it which end up making it much less strong that it ought to be and in the long term can lead to injury. So, what are the pillars of 'Up Dog'? – Press the top of the feet into the mat, it will help lift the legs – Keep knees and thighs off the mat – Engage those glutes – Draw the shoulder blades together – Open your chest and keep shoulders away from the ears
– Look ahead to the third eye
– Smile optional 🙂

@luisalovesyoga
Variations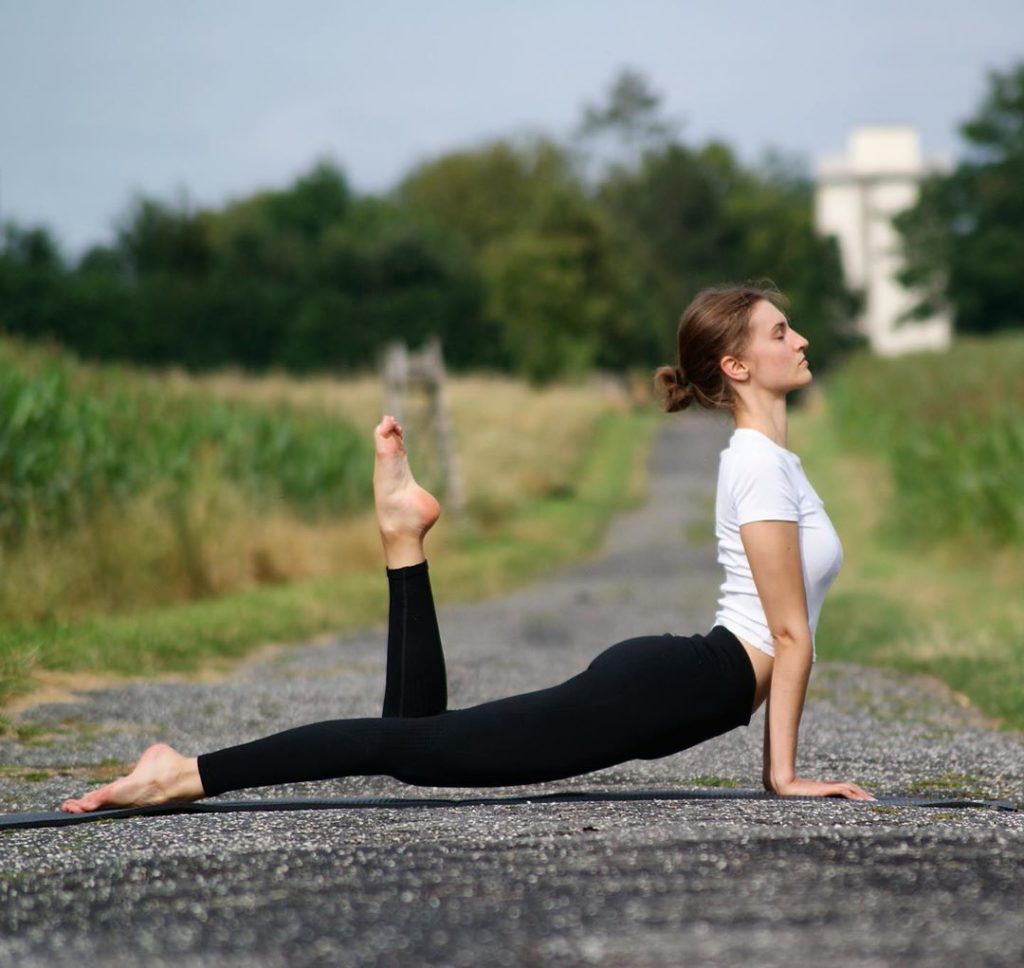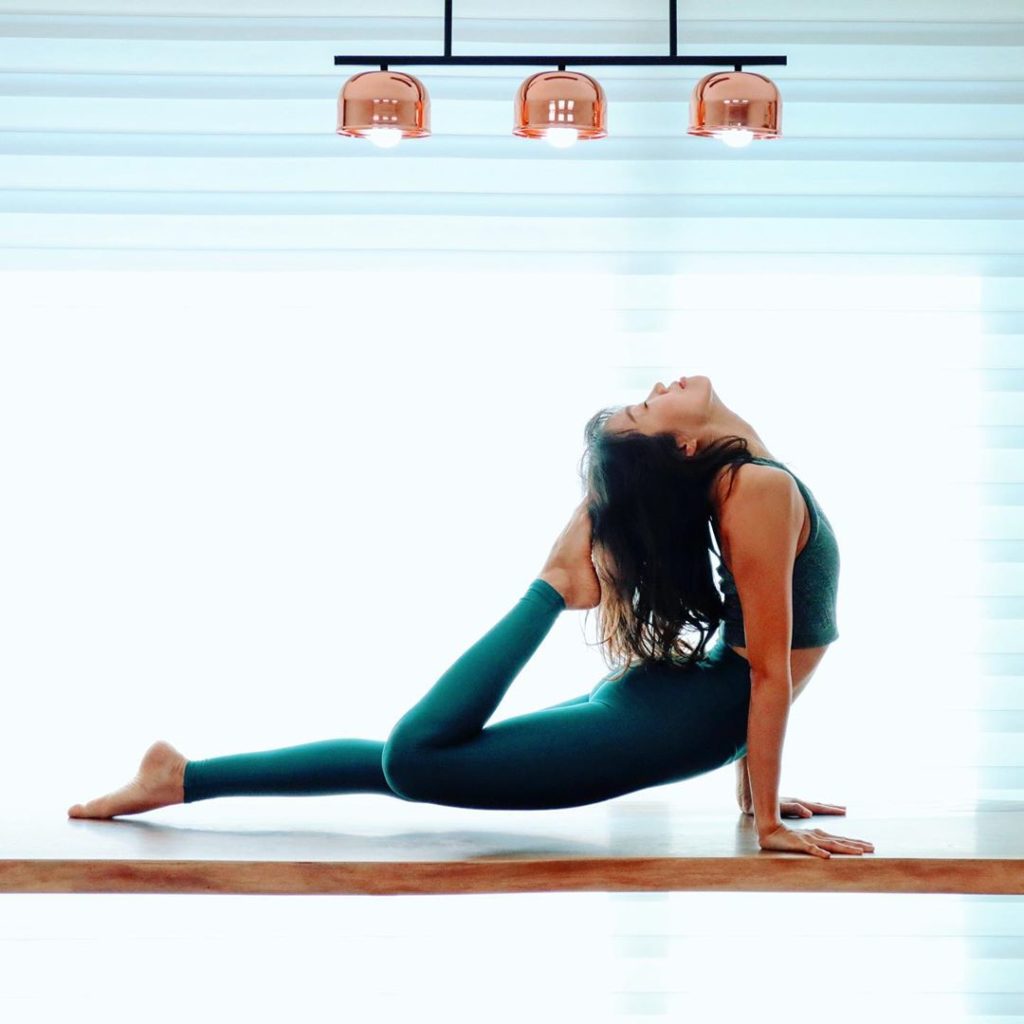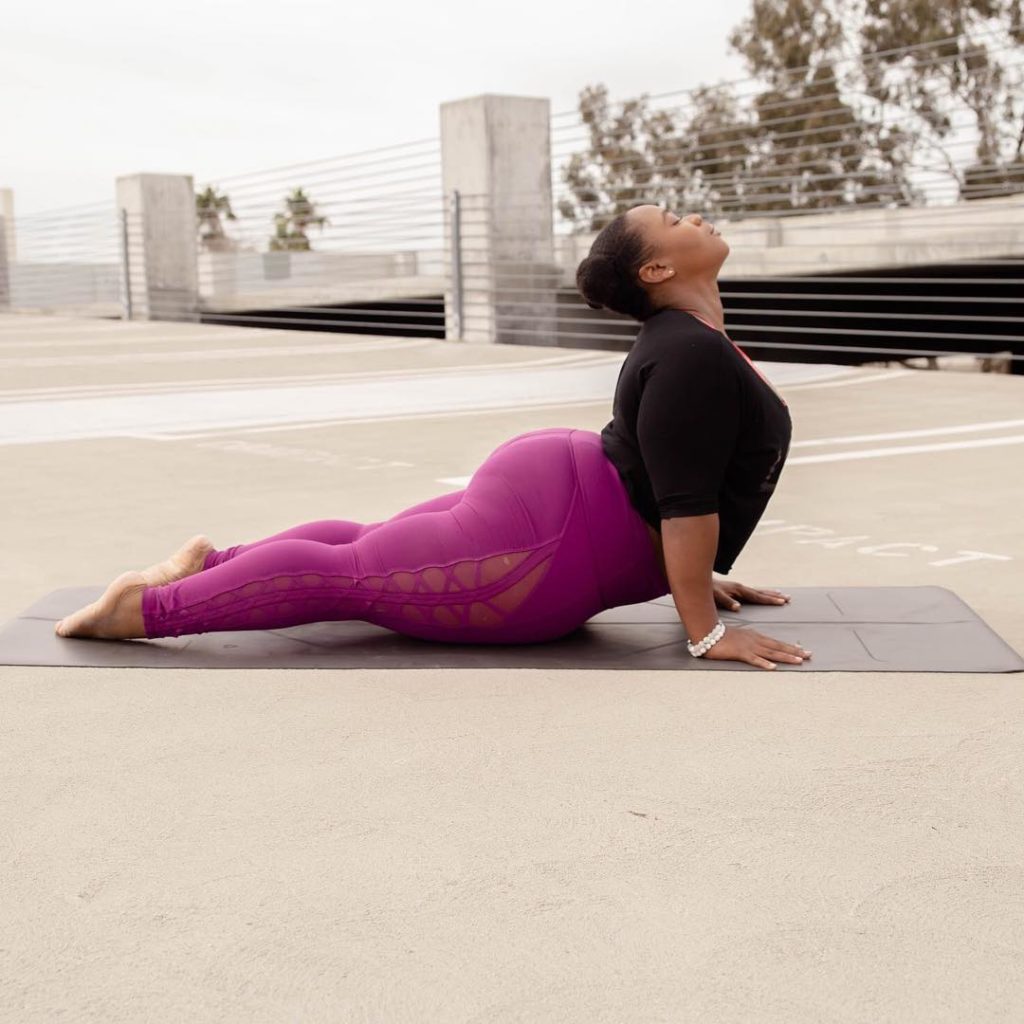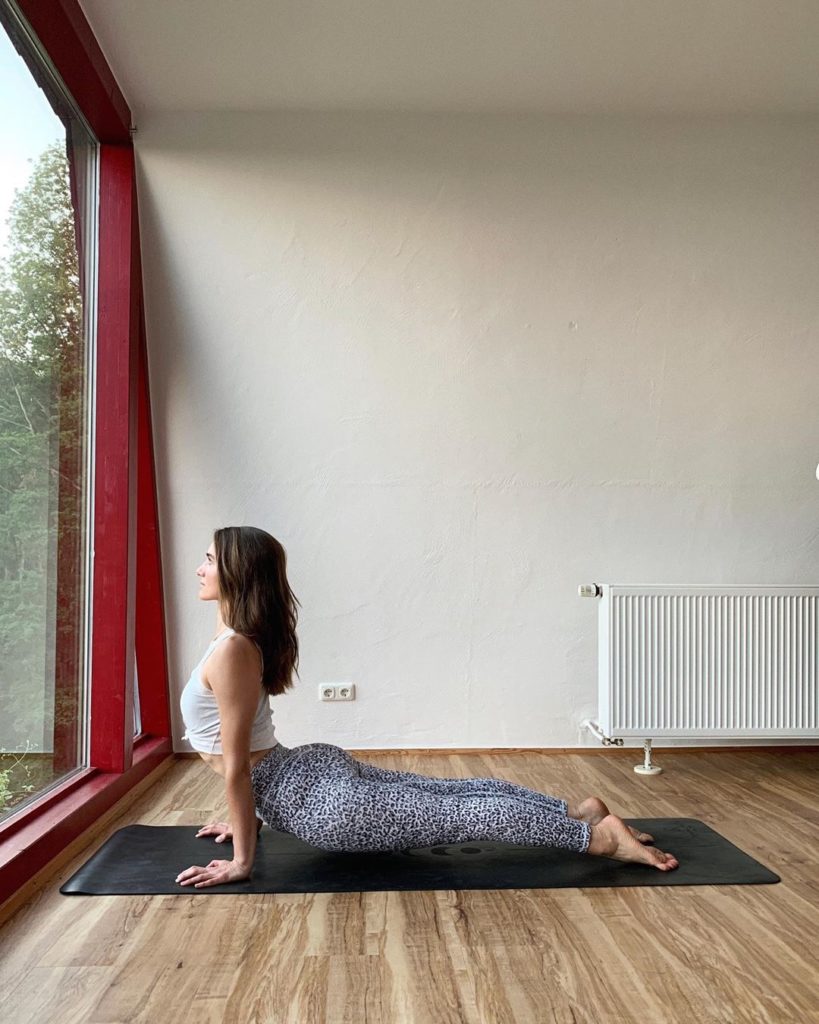 Blocks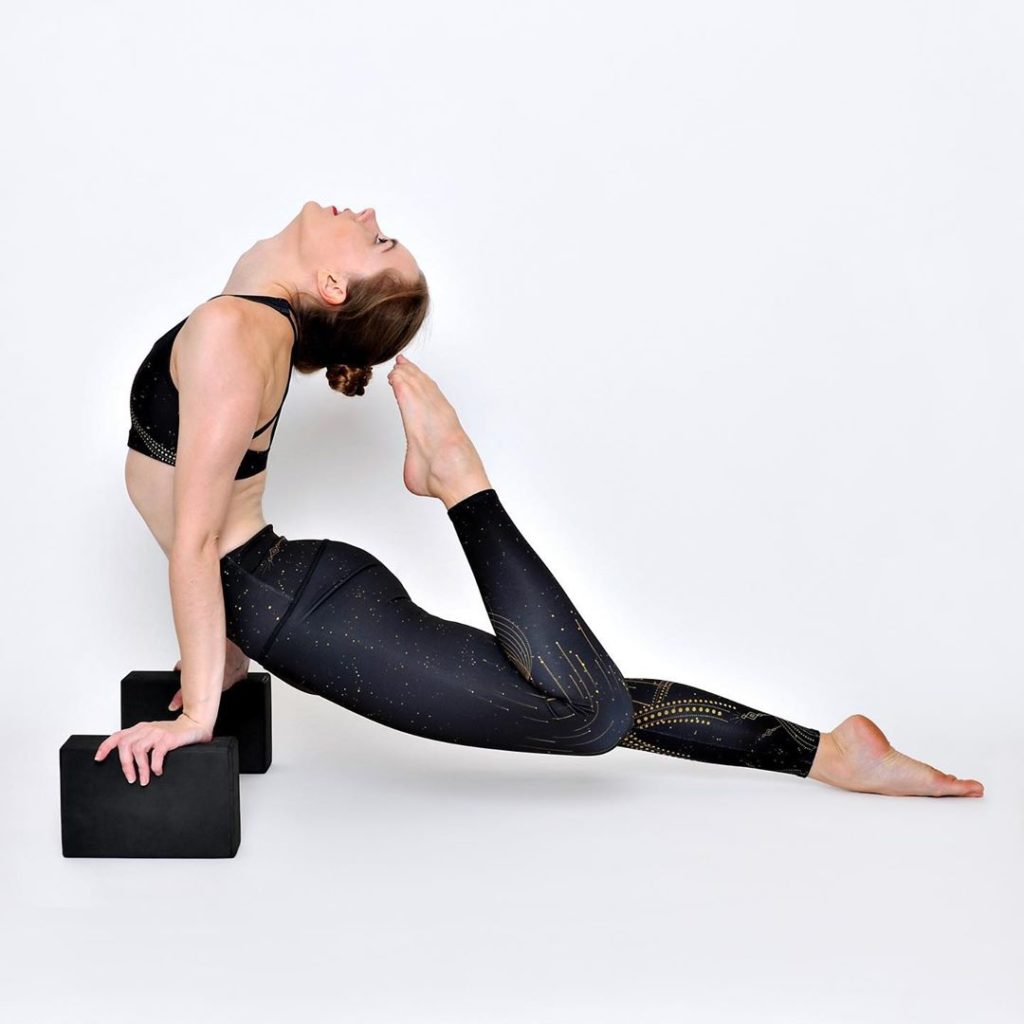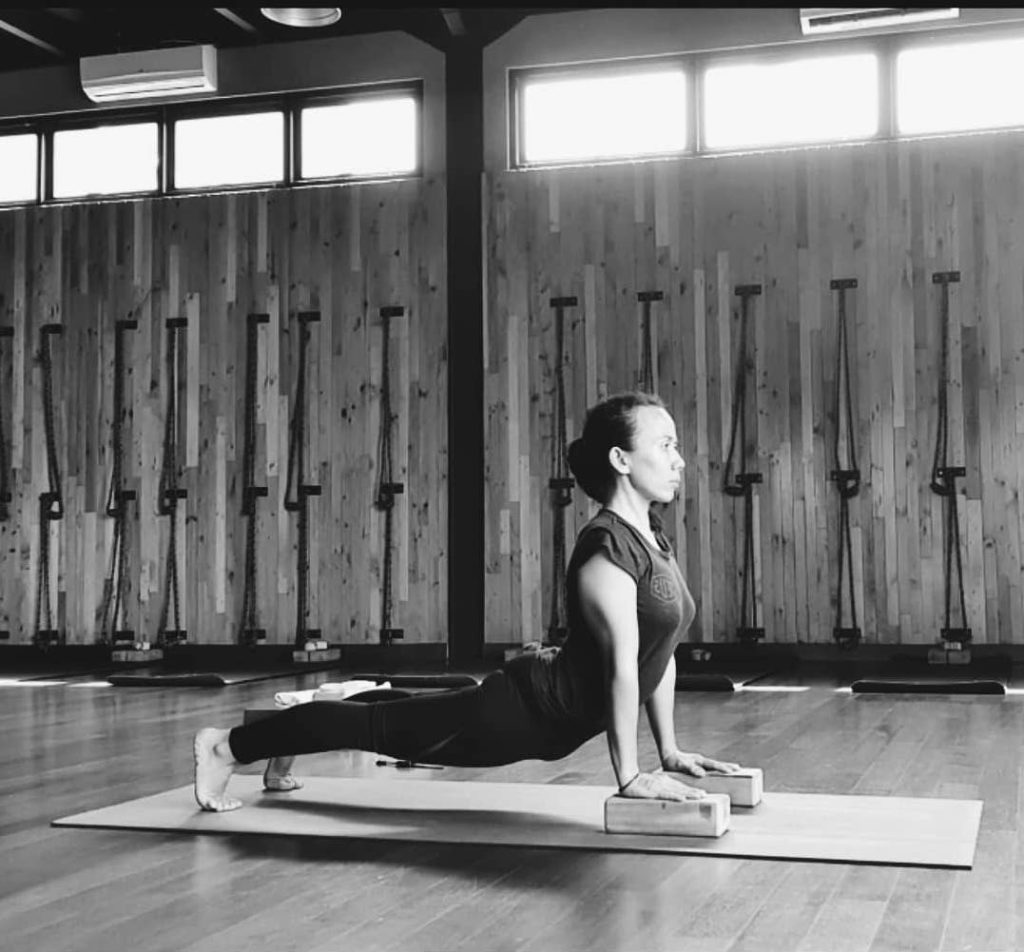 Art