If you're thinking of switching to a plant-based diet, start with simple swaps. Aioli is a savory Mediterranean sauce. It's great with grilled veggies either on a sandwich or a burrito. Try adding it to your favorite vegan burger.
Did you know?
A vegan diet is beneficial for diabetes prevention and management. A plant-based diet that is low in cholesterol and saturated fat, that includes fiber and protein can lower blood glucose levels.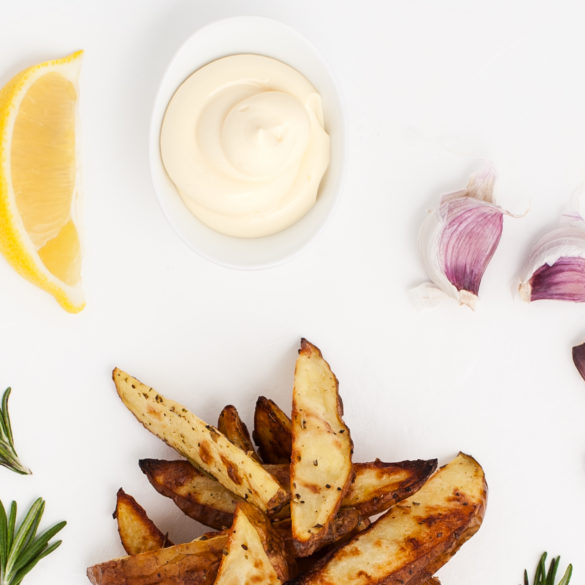 Ingredients
1/2 cup veganaise
2 garlic cloves grated finely
2 tablespoon extra virgin olive oil
1 tablespoon fresh lemon juice salt to taste
Instructions
Mix all ingredients and it's ready to serve.
Did You Make This Recipe?