If you're on the market for round meditation cushions, we narrowed the list to 6 brands that offer washable (outer cover) and eco-friendly choices. You can skip to the list here.
Zafus and Pillows
You'll find stores referring to round meditation cushions as zafus or just meditation cushions. Although this doesn't apply to all stores, we find that zafus are usually a bit wider and lower with pleated sides. Remember that is not a rule, so make sure you check dimensions when choosing what to buy.
Square meditation cushions, referred to as zabutons, are placed under the round cushion and can either be purchased separately or as a set.
The brands we chose offer round/oval cushions that range from 4 – 8 inches in height with the largest at 17 inches in diameter.
What We Looked For: Fill, Cover, Manufacturing, and Pricing
Fill: choose kapok or buckwheat, since both are sustainable. Although practitioners traditionally used kapok for pillows in the past, buckwheat has gained more popularity for its sturdiness and contouring quality. It can get a bit too hard for some and in rare occasions, some customers have complained of bugs in their buckwheat pillows. However, we have buckwheat bolsters and pillows at LiFDB and have never come across this issue.
Cover material: washable and made of sustainable materials such as organic cotton.
Manufacturing: we looked for transparency with manufacturing information.
1. Yoga Matters
Fill: buckwheat
Cover: comes in organic cotton or hemp
What we love: minimalist style, variety, and color schemes
Price: we're amazed at how comparatively affordable they are given the quality of the materials at $43 USD.
Washable: machine
Our Picks: organic cotton meditation pillow and hemp zafu
Made in India
2. Bennd Yoga
Fill: organic buckwheat
Cover: ethically sourced raw cotton
What we love: grounded in sustainability and ethics, Bennd Yoga offers transparency in its manufacturing process. All products on the site are chemical-free, infused with Ayurvedic herbs and plants. They look like pieces of art.
Price: $140 USD
Our Pick: currently, the brand offers only one type of round cushion in two colors, and we're not complaining. We adore the cushion from their Sappan Wood Collection.
Washable: hand-wash
Artisan-crafted in India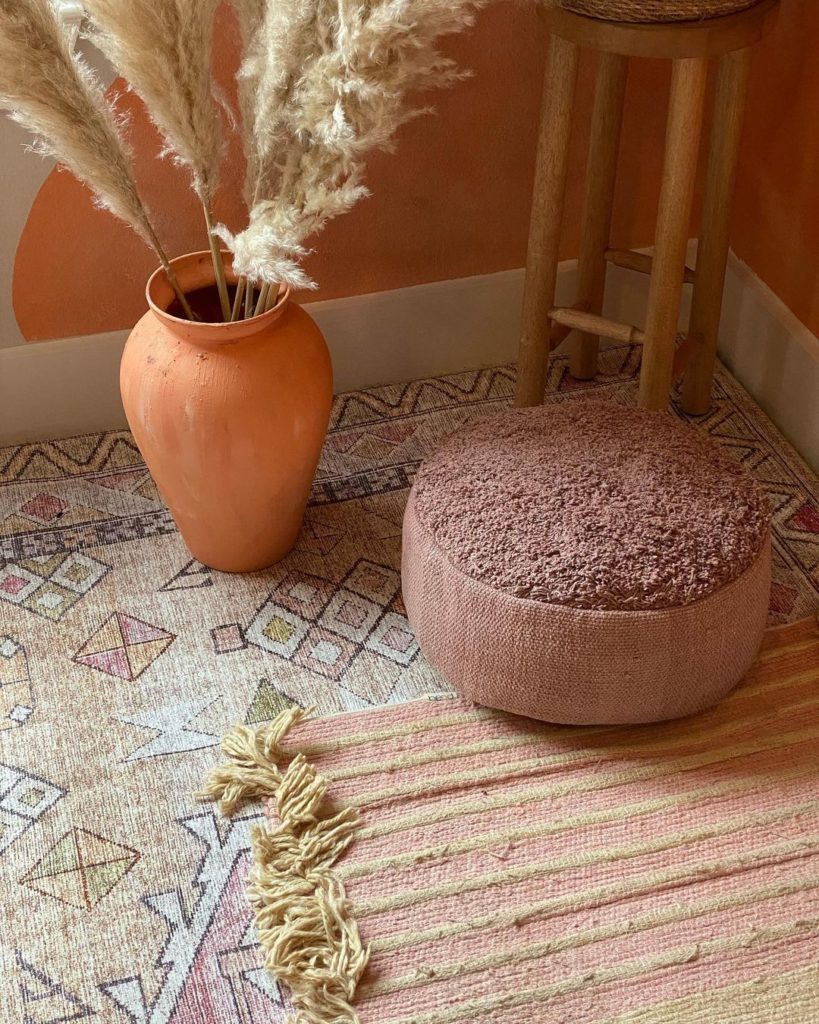 3. Dharma Crafts
Fill: buckwheat
Cover: certified, 100% organic cotton duck in natural. Note that some cushions are not organic cotton.
Price: $89 USD
What we love: Lots of variety with prints and styles. We chose the eco-natural hi-zafu for its features and dimensions, so make sure to check out specifications if you choose other products
Our Pick: Deluxe Zafu Meditation Cushion in Eco-natural
Washable: machine
Handcrafted in New England, USA
4. Brentwood Home
Fill: buckwheat and oval shaped.
Cover: cotton, polyester, spandex blend. Although the cover has synthetic materials, the brand manufactures their products in a GOTS & GOLS certified factory in LA, which safeguards workers and prohibits the use of harmful chemicals.
Price: $59 USD
What we love: elegant design and details, designed by renowned yoga teacher Angela Kukhahn.
Our Pick: they currently offer one type, Crystal Cove meditation pillow.
Washable: machine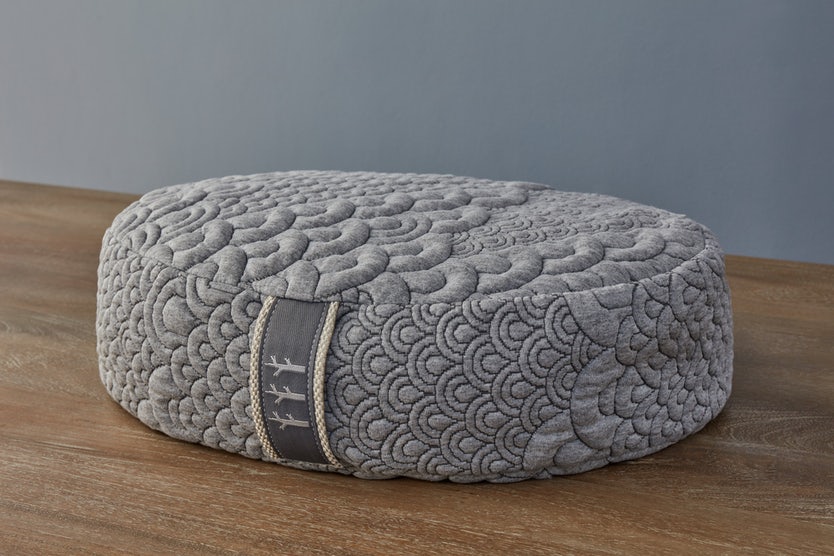 5. Sage Meditation
Fill: buckwheat or kapok
Cover: cotton, only the deluxe version comes with washable cover.
Price: $59.99 – $69.99 USD
What we love: Sage meditation offers flexibility in terms of fill.
Our Pick: black zafu
Washable: machine-wash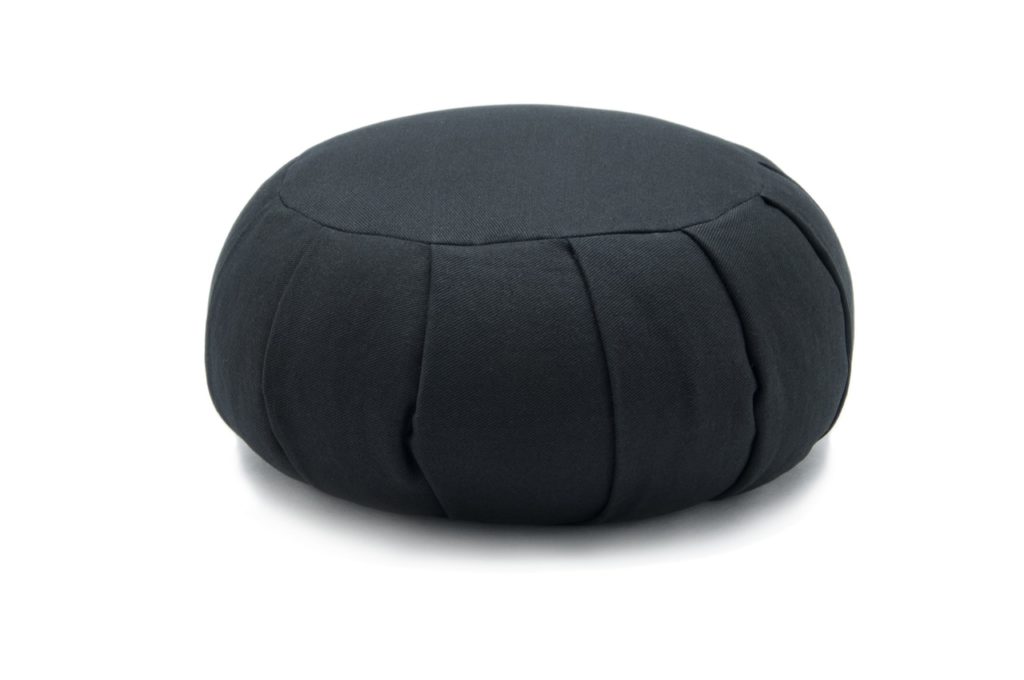 Nearly all of our cushions and mats are cut, sewn, and stuffed right here in the U.S.A.

Some of our cushions, mats, and bolsters are pre-sewn in India. We work closely with the manufacturer to ensure that our high quality standards are met or exceeded. We also work with them to ensure that their employees are treated fairly, paid an above-average wage, and that no employees are children or exploited in any way.

Sage Meditation About Us