On Choosing Air-Tight Containers
The way we store food has gotten more efficient over time. As I inspected our air-tight containers purchased in the last 18 years, much of the innovation stems from the lid. We still use our glass food containers—that's the beauty of glass. But the lids are not air-tight and some have cracked.
I've been doing more meal preps, so we needed a couple of more food containers. I wanted durable, sustainable, space-saving, air-tight containers.
After Marie Kondo-ing our kitchen a few years ago, I've become really picky about kitchen gadgets I purchase. And after much research work, I finally found THE air-tight container.
The Lid
Although finding glass air-tight containers was easy, deciding on a lid was the main challenge. Do I go with bamboo/wood, glass, or plastic? After reading reviews and my own experience with lids made of natural material, I decided to narrow my choices down to glass or plastic.
Ideally, glass would be my preferred choice, but I needed a lid that would snap shut. I decided to go with Rubbermaid Brilliance™ Glass Containers. I've had them for 2 months now and have no regrets.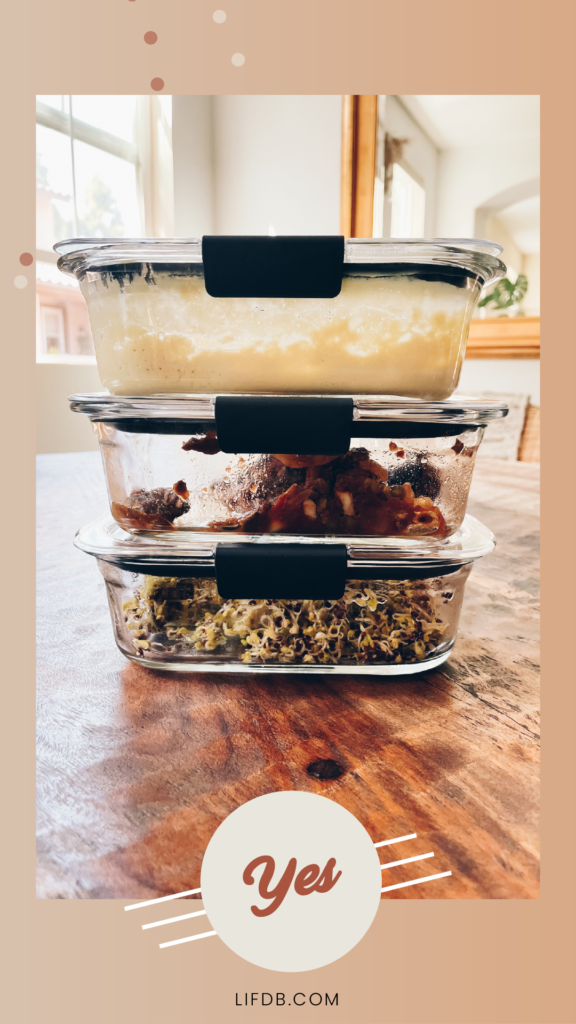 What I Love About Rubbermaid Brilliance™
One thing I didn't realize I wanted but found in these glass containers is ease of closing. Other brands have 4 locks, one on each side to secure the containers. It can be a struggle closing the lids. With the 2-lock system, I don't have that problem anymore. The suction keeps it tight. Last, aside from utility, they are simply beautiful.
Why Glass Air-Tight Containers?
Glass is a non-toxic and non-porous material
Can withstand heat better
Easier to recycle