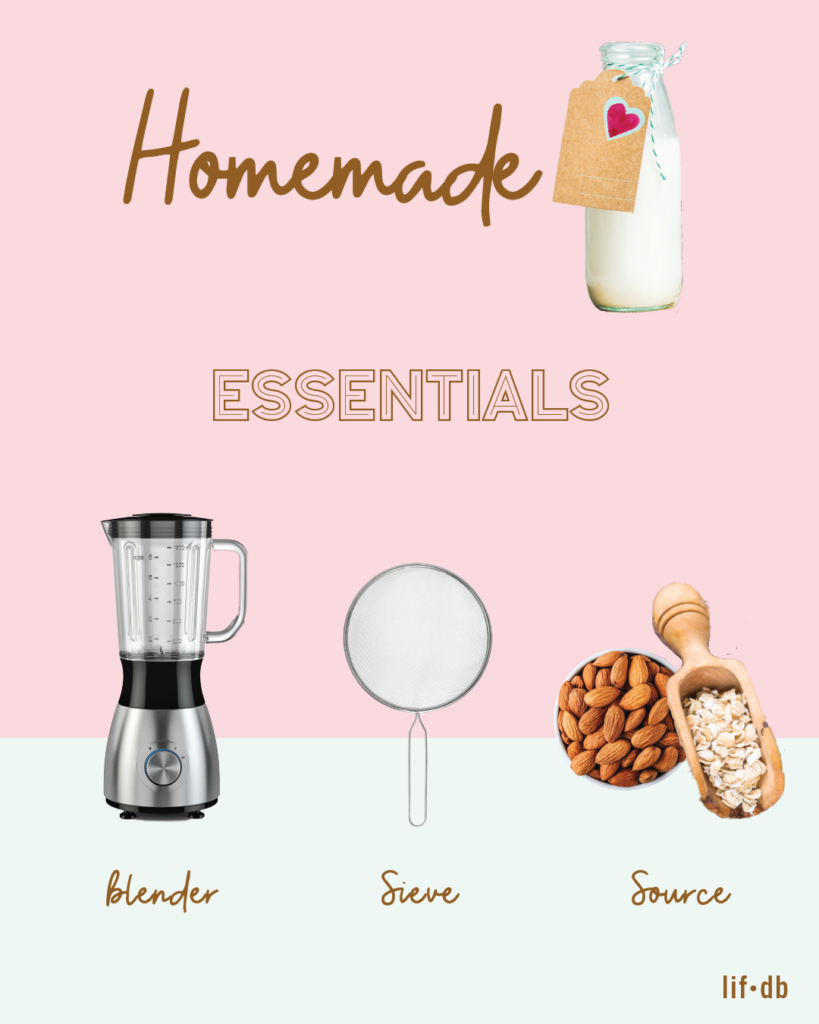 Why Make Milk at Home?
Nutritious
Fresh
Easy
Customizable
Cheaper than store-bought
If you have a blender and strainer, just choose a milk type, and you're ready..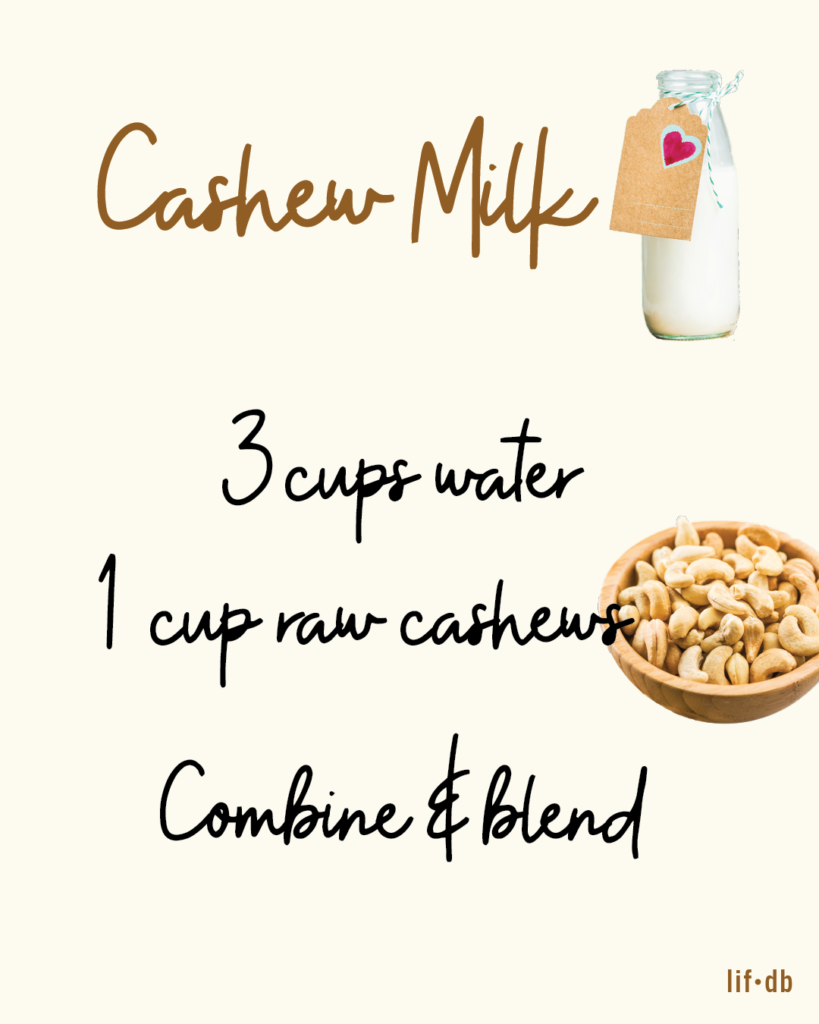 Cashew Milk & Cream
One of the advantages of cashew milk is that it doesn't require any soaking or straining.
To make cashew cream, simply decrease the amount of water to get the right consistency.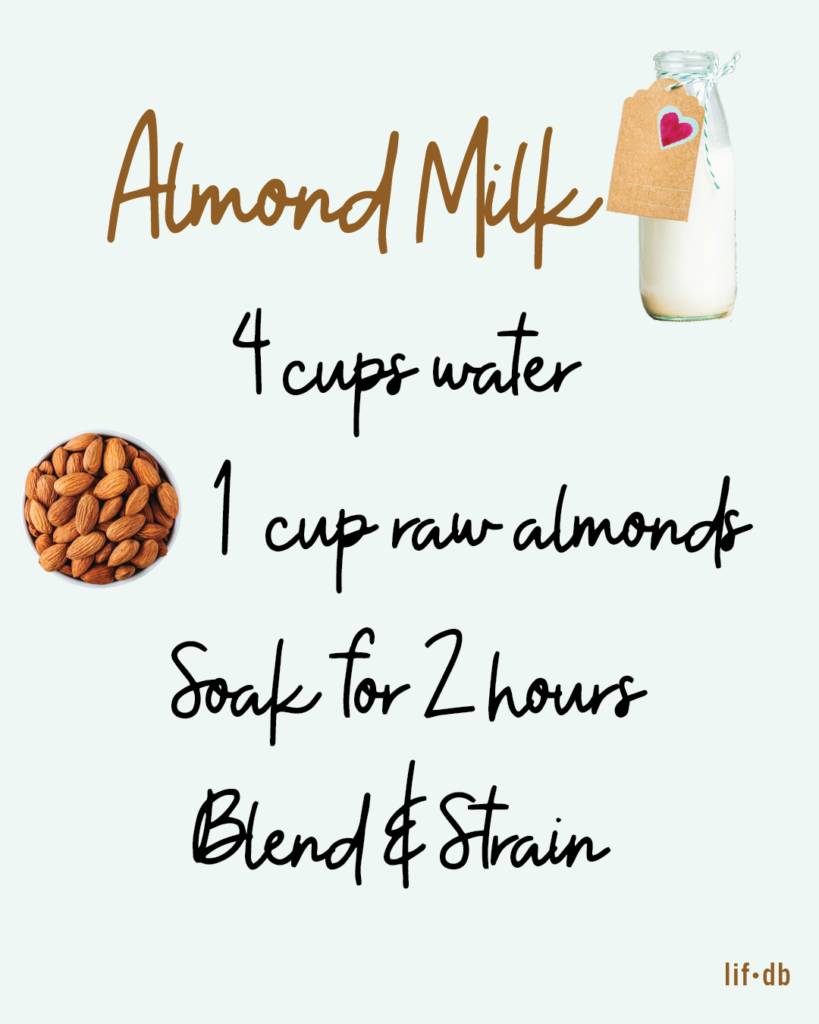 Almond Milk
It's fine to leave almonds soaking in the fridge for a few days.
If you have an airtight container, use it when storing your milk.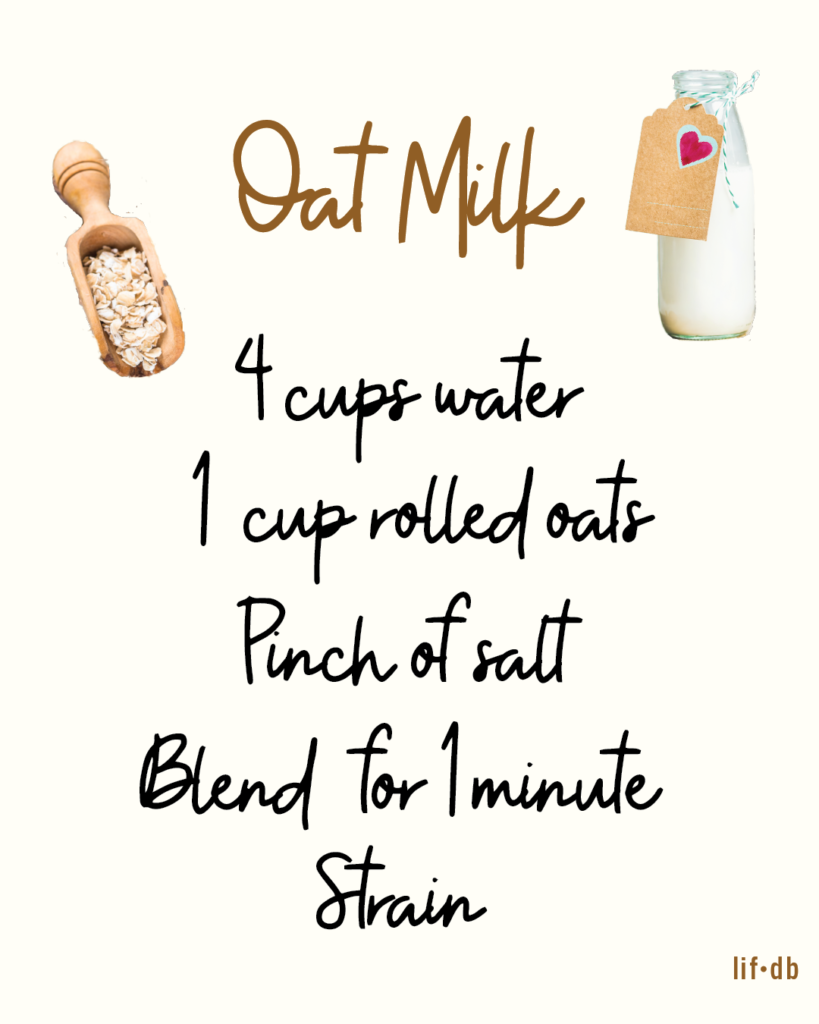 Oat Milk
Blend for about 1 minute or until the mixture seems well combined. It doesn't have to be 100% pulverized. In fact, over-blending can make the oat milk slimy in texture.
DO NOT HEAT or it will thicken and become gelatinous in texture.
Source | Minimalist Baker