Healthy eating doesn't have to involve fancy kitchen gadgets, long prep times, or the new "superfood" ingredient. This simple lemon-ginger shot (can also be converted to juice), recipe is packed with antioxidants, vitamin C, anti-inflammatory properties, and is low in calories.
It's great if you suffer from motion sickness like me, perfect if you don't have time to use a juicer, or if you want a healthy drink without overspending on pre-made bottled drinks.
Using ginger powder was a game-changer in preparing this drink, since it cuts back time, you don't need a juicer, and you still get the benefits of ginger.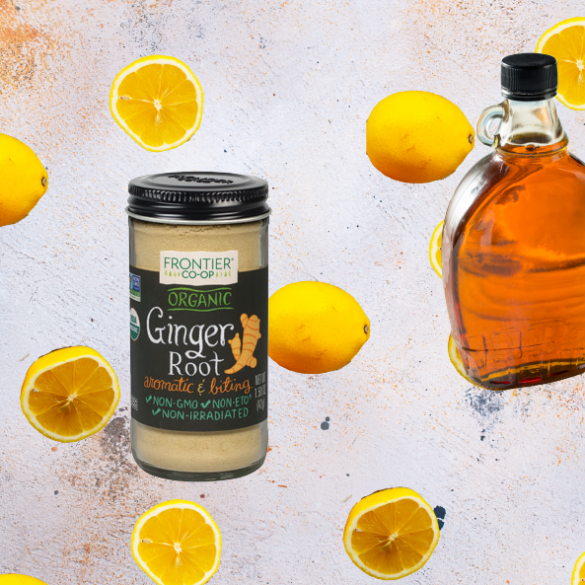 Ingredients
1 lemon 
1/2 tsp ginger powder (can add more if you want a bit more kick)
1 tsp sweetener of choice (agave, maple syrup)
To turn into juice, just add 1 cup of water.
Instructions
Juice lemon and remove seeds. Stir in the ginger powder and add sweetener. Enjoy or chill in the fridge. 
Did You Make This Recipe?