Make this a staple in your fridge. It's great on bread, crackers, pasta, sandwiches, or as a dip for a veggie platter. Recipes like these make you appreciate wholesome plant-based ingredients. You get creamy and cheesy spread with loads of nutrients. Tofu is high in protein and has all nine essential amino acids.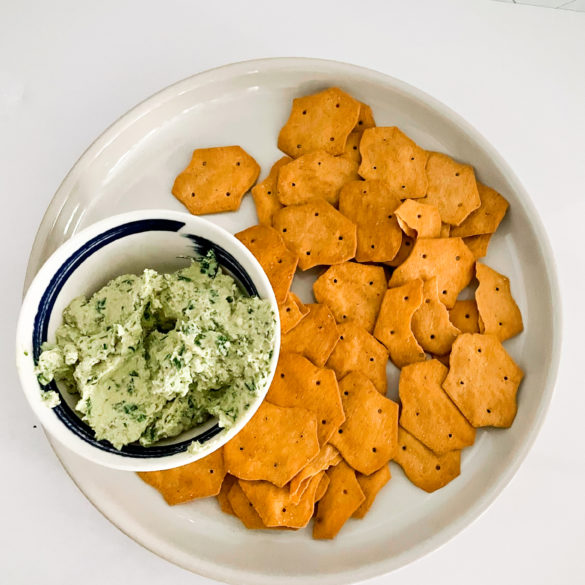 Ingredients
1 block of extra firm or firm tofu (14 oz. or 397 grams)
3 garlic cloves
2 cups fresh basil
1/2 cup nutritional yeast
1 tbs lemon juice
1 tbs olive oil
1 tsp salt
Instructions
Press tofu by either using a tofu press or putting it between 2 plates until water drains from the tofu. Add all ingredients in the food processor until smooth and creamy. Done!
Did You Make This Recipe?