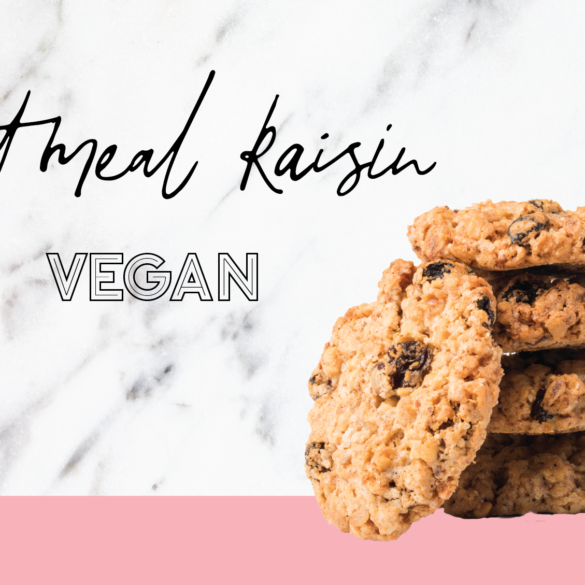 Ingredients
1 1/2 cups rolled oats
1 cup unbleached flour
1 cup almond flour
1 tsp baking soda
1/2 tsp salt
1 tsp cinnamon
1/2 cup raisins
1/3 cup melted vegan butter
1 cup brown sugar
4 tsp maple syrup
1 tsp vanilla extract
1/4 cup raw cashews in 1/2 cup water. (can be substituted for store-bought cashew cream or milk)
Instructions
Pre-heat oven to 350 ° F. and use a parchment paper to line a baking sheet. Combine all the dry ingredients.
Soak cashews in water and use a high-speed blender until you get a thickish cashew milk. If using store-bought cashew cream, skip this part.
Mix melted vegan butter, sugar, maple syrup, and vanilla extract. Add to the dry ingredients. If the mixture is too dry, little by little, pour cashew milk until you get a sticky dough. You might not have to use all of the cashew milk.
Take around 2 tbs of dough and make a ball and place on the lined baking sheet. Each ball should be about 1 1\2 to 2 inches apart.
Bake for 15-20 minutes until the edges are slightly brown. The cookie will be soft but will harden as they cool for about 10 minutes.
Did You Make This Recipe?