Also known as green chutney, cilantro-mint sauce is a great source of fiber. It's full of antioxidants, it reduces inflammation, and is a low calorie herb.
There are so many ways to incorporate this herb-sauce in your dishes. Use it as a spread for cucumber sandwiches, add it to avocados, vegan-buttered toast, or to fried rice.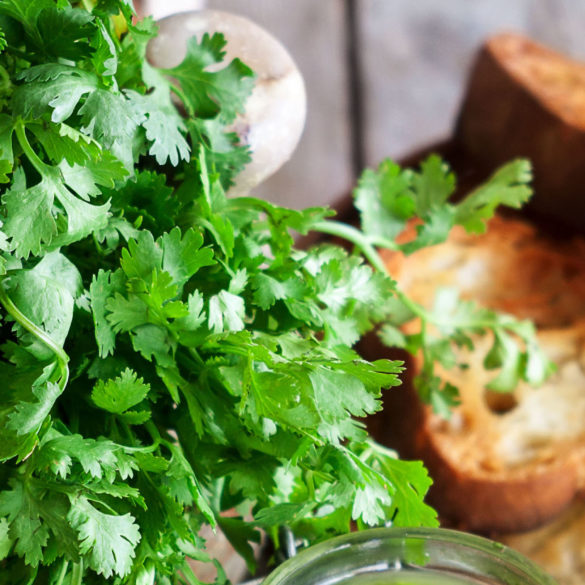 Ingredients
1 cup cilantro leaves
1/2 cup mint leaves
1 peeled garlic clove
1 tbs fresh lemon juice
1/2 inch peeled ginger or 1/8 tsp ginger powder
1/4 cup water (add more for a less thicker sauce)
2 tbs unsalted nuts (such as peanuts or pine nuts) or peeled sunflower seeds (add more nuts | seeds for texture and creaminess)
1/8 tsp cumin powder (optional) salt and pepper
Instructions
Put all ingredients in a blender and grind.
Did You Make This Recipe?