Women are ditching high heels for comfort-oriented shoes, and pushup bras for bralettes. There's a shift happening in how we treat our bodies and it's reflected in what we buy, or don't buy. Sales in high heels dropped 12% last year while non-athletic comfort shoes were up 17%. Athleisure apparel now make up 24% of total apparel industry sales.
This partly explains the lackluster performance of brands such as Victoria Secret, a brand that thrives on creating clothes based on male fantasy. Instead of purchasing apparel that women "think" men want, women are opting for what feels comfortable.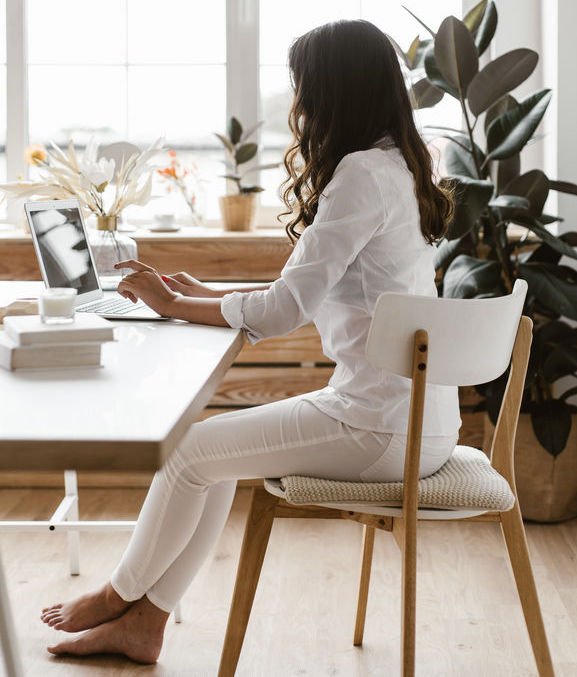 Market experts believe that this shift is more than a trend—it's an "evolution". A trend is fleeting, but an evolution represents a fundamental change in behavior and values.
Forward-thinking brands such as Everlane are already carving a niche in the market, with underwear branded as "zero pushing, padding, or squeezing" and "No frills. No bows. No bullshit".
There is more to this change than just women prioritizing comfort over perceived ideas of what is sexy– research suggests that there are productivity benefits to wearing clothes that are comfortable and make us feel confident.
Off to Work? Put on the Yoga Pants
The connection between productivity and comfort has not gone unnoticed by companies. According to SHRM 62% of companies offered casual dress at least once a week and 36% allowed casual dress everyday.
People who have never entered a yoga studio wear yoga pants regularly and according to Professor Slepian of Columbia Business School, yoga pants, worn in the workplace can "boost morale and camaraderie".
Facts
Software company Gusto implemented a no-shoe policy.
Victoria Beckham, fashion designer aka Posh Spice, has traded her signature stilettos for comfortable flats.
In 2016, British temp worker Nicola Thorp was sent home without pay at Price Waterhouse Cooper when she went to work as a receptionist wearing flats. The company demands women to wear 2-4 inch heels. She started a campaign to abolish "sexist" dress codes for women, but the petition has been rejected by the British government. So employers can continue to demand certain dress codes for the job requirement.