It's a staple in our fridge. We like to add it to marinara sauce or sprinkle it on pasta, sandwiches, pop corn, nachos, the list goes on. Whenever you want to add a tangy and cheesy flavor, this vegan cheese hits the spot.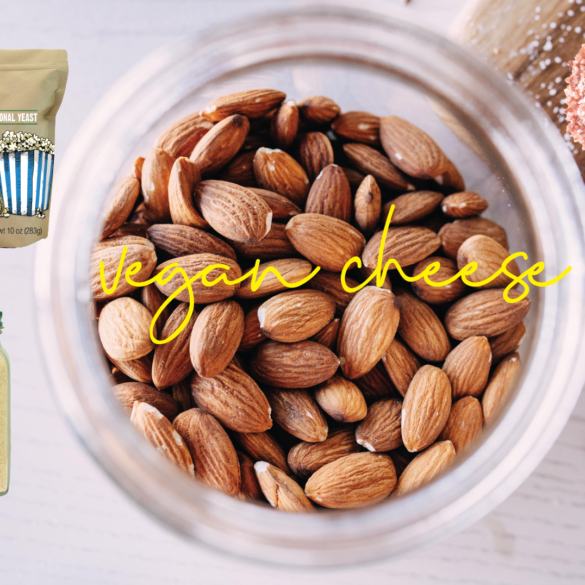 Ingredients
1 cup raw almonds (can sub with pecans or cashews)
1/2 cup nutritional yeast 
1/4 cup garlic powder 
pink salt (to taste) | can sub with sea salt
Instructions
Place all ingredients in a blender and pulse. You want it crumbly, not sticky. 
Did You Make This Recipe?